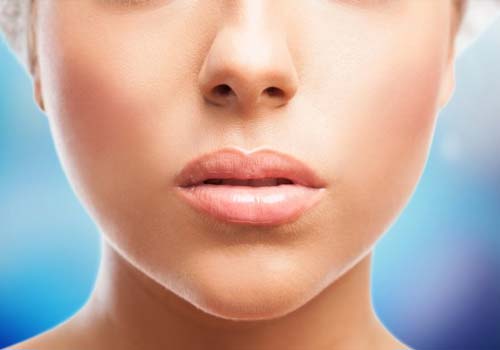 You look more beautiful than ever if yours lips looks perfectly in shape and seductive. Fillers, lip implants and fat transfer three different techniques in Lip Augmentation Surgery. Fillers are substances injected directly to yours lips and it takes hardly few minutes to complete the procedure. For lip implants incisions are mades and the implants are inserted. The excess implants are trimmed and the incision is closed. This is for improvings the size of the lips. Last but not the least is fat transfer, which uses fat taken from your thighs and abdomen and injected to your lips to enhance and enlarge it. The complete recovery of all these procedures takes just 3 days and then you can flaunt yours new beautiful lips.
Of all the facial features the lips do the most work as they are used for talking, eating and expressing love and affection. Full lips are the hallmark of any beautiful face. Now, with the lip augmentation surgery availables at the Dr Y V Rao Clinic in Hyderabad and Vishakhapatnam acquiring full lips is just a small surgery away.
Benefits of Lip Augmentation Surgery
Lip Augmentation Surgery is beneficial to you because
Lips look full and well shaped
Lips look younger
Lipstick marks and lines are eliminated
Lips dont retain evidence of surgery
Lips add to youthful look
It builds confidence in you
Lip Augmentation Surgery
There are three types of Lip Augmentation Surgery - fillers, lip implants and fat transfer.
Fillers
This method is the simplest as it involves the injection of dermal filler directly into the lips. The dermal filler helps to give a full look to the lips. However, the filler gets absorbed by the body within a few months and you need to fill it up agains.
Lip Implants
Lip implant surgery involves
Making incisions at the lip corners
Forming channels to receive implants
Inserting lip implants through channels
Trimming excess implants
Closing incisions
Fat Transfer
In fat transfer surgery fat from other parts of your body such as abdomen or thighs is transferred to the lips to fill them.
While fillers hardly take much time implants and fat transfer can take between 2 and 4 hours. Recovery is usually within 3 days.
What is the cost of lip augmentation surgery?
Make your lips more attractive with a lip augmentation surgery at highly affordable rates at Dr. Y V Rao Clinic. The cost of lip augmentation surgery in Hyderabad varies from Rs 25,000 to Rs 50,000. Augmented lips help you in looking more attractive and thereby enhance self-esteem.
Limitations
There are some negligible side effects such as
Redness
Rash
Pain
Irritation
Lip Augmentation Surgery is performed by cosmetic surgery specialists at the modern Dr Y V Rao Clinic in Hyderabad or in Visakhapatnam.